Corner built-in wardrobes designed & manufactured in London, UK
Project details
Location England, Wales
Space Hallways, Entrances, Bedrooms, Living rooms
Finish Spray painted MDF, Lacquered veneer, Laminated wood
Price From £3,000+VAT per project incl. installation
Corners can be an awkward space to fill because of the angles. They are often called problem areas. Yet any room can look like it lacks something if corner decorating is not considered, and they are kept empty.
Unused space is a waste otherwise, so fitted corner wardrobes are an excellent option to maximise storage potential. This is especially the case in a smaller room. Corner-fitted wardrobes give a corner more purpose. Other techniques people use to decorate a corner are adding a plant, a lamp or a mirror. Some even try and hide corners with screens. These might be more affordable approaches, yet none of those will give you that valuable additional storage space of a fitted corner wardrobe.
Corner-fitted wardrobes will be more beneficial than freestanding furniture, which will not utilise the room's height. It's worth noting that corners in a room tend to be darker because of shadows. Therefore, built-in hubs or L-shaped wardrobes must also be called carefully considered light fixtures. You could also opt for mirrored doors to help reflect backlight.
You can consider adding other elements to the room when it comes to built-in corner wardrobe ideas. If you want to be more creative, consider one of our installations, including a bar. However, depending on your needs, you could add a dressing table or a desk. Regarding corner-fitted wardrobe ideas, you can use your imagination to create your dream living space.
Once you have decided to have a built-in corner wardrobe, you can choose what is essential. If you want to lay hands on your belongings quickly, open closets will make access easier. If floor space is limited, sliding doors will help solve that problem.
When planning an individual corner cabinet, some subtleties should be considered. It is necessary to consider the placement of another furniture set to achieve maximum comfort. For example, you can use various installations and add a dressing table or seating, allowing you to accommodate everyday life comfortably. You can use all your imagination to build a comfortable and functional storage system. A convenient corner cabinet can be fitted even in confined spaces due to its compact size and maximum adaptation to each customer's needs. For more significant savings, you can use a sliding door system to optimize and ultimately distribute the living area for you.
FEATURED PROJECT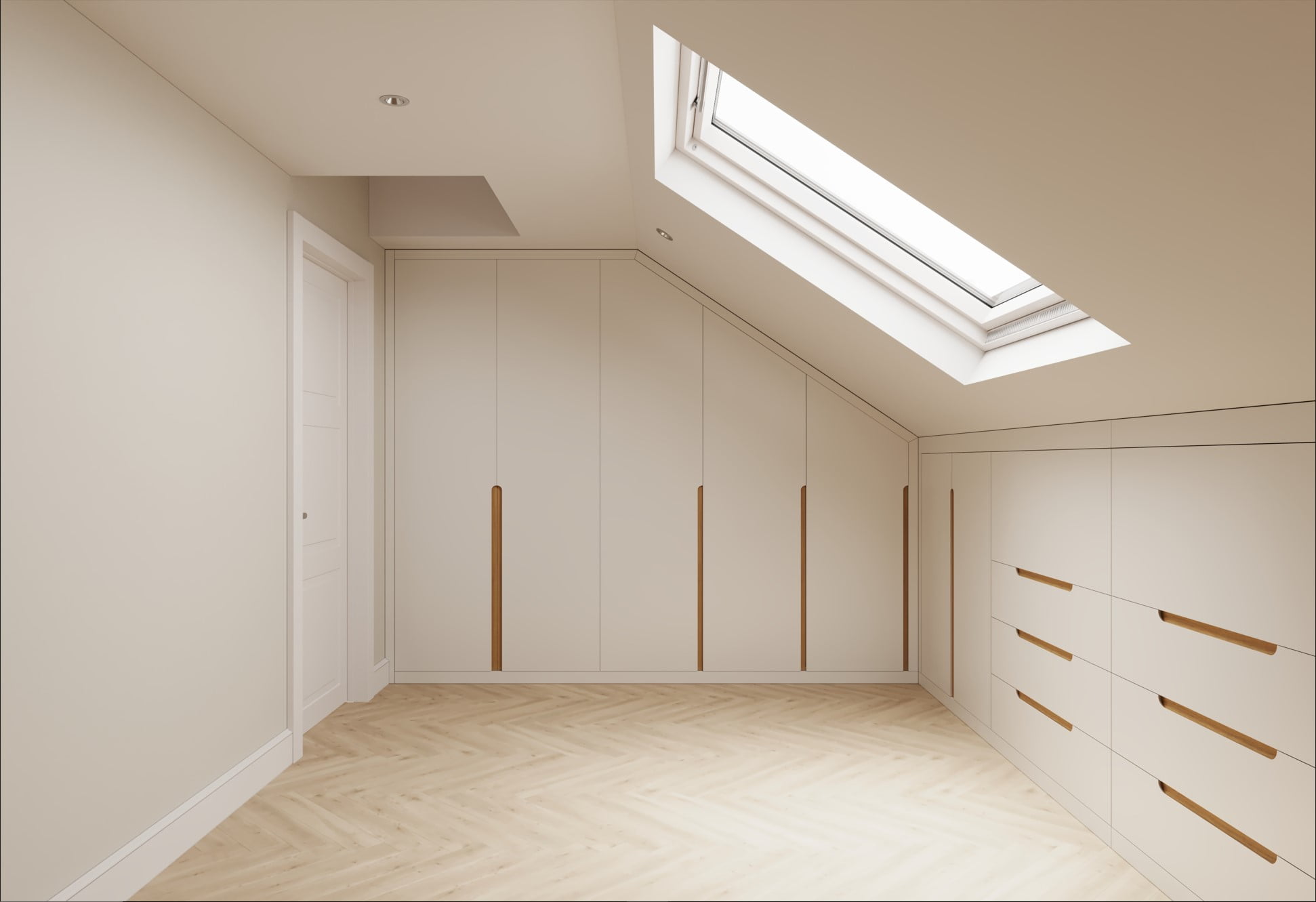 Contemporary Fitted Corner Wardrobes
Custom-designed corner fitted wardrobe can optimize corner space and make the most quality of your area in everyday life. With the right design, almost any room can be a comfortable and functional storage system that fully meets all the user's tasks. You will be able to use the corner design of the living area in such a way as to achieve high levels of quality and reliability, as well as provide a high-quality result in the arrangement of any space.
FEATURED PROJECT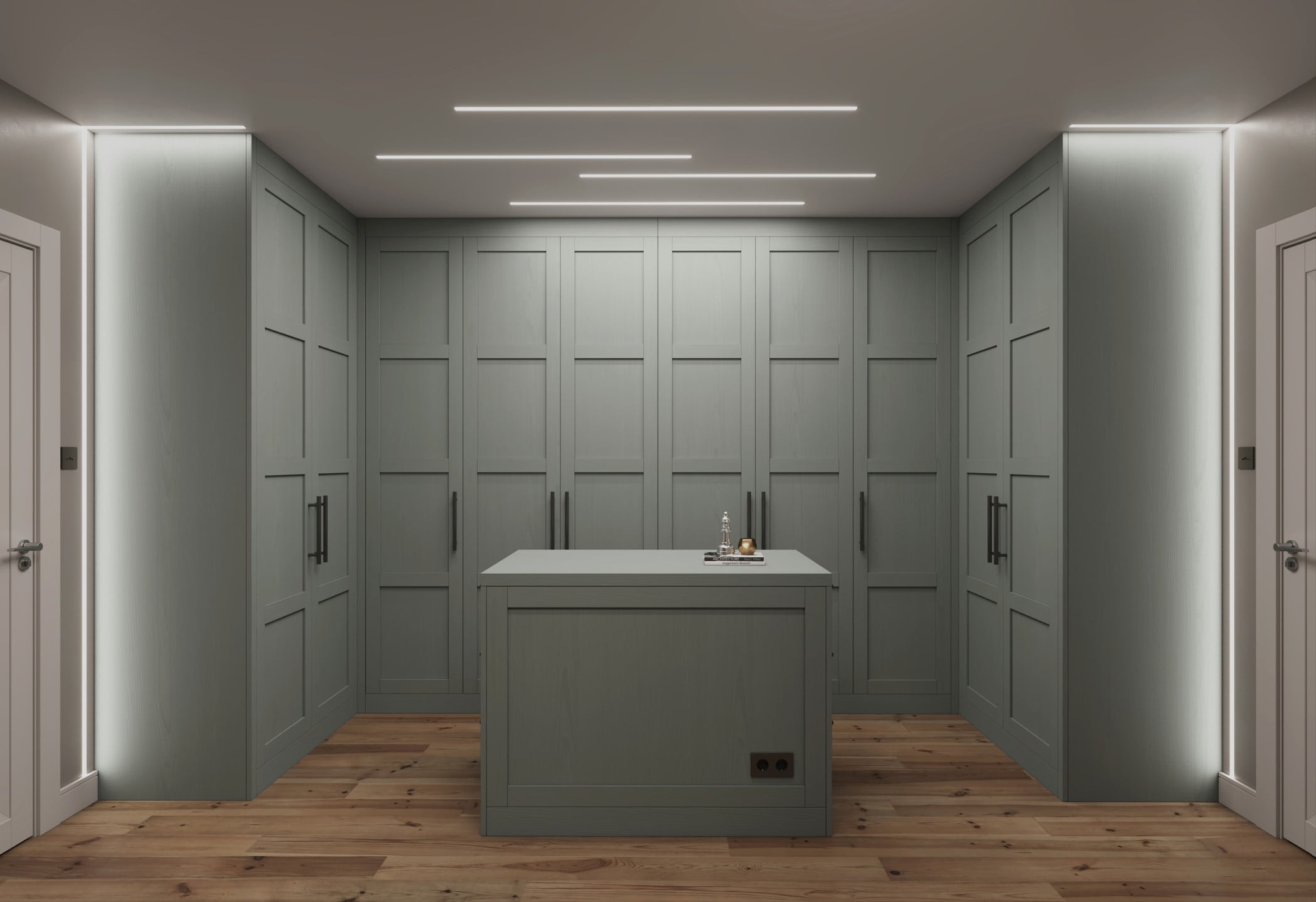 Classic built in corner wardrobes
The built-in corner cupboards are an excellent option for optimizing the living space's full potential, allowing you to maximize and optimize the living area according to the individual needs of everyone. You can also use the space to plan the placement of various storage systems, shelves, and nightstands for everything that should always be at hand at home. You will have full-fledged valuable storage space for multiple things, providing the required functionality in everyday life.
FEATURED PROJECT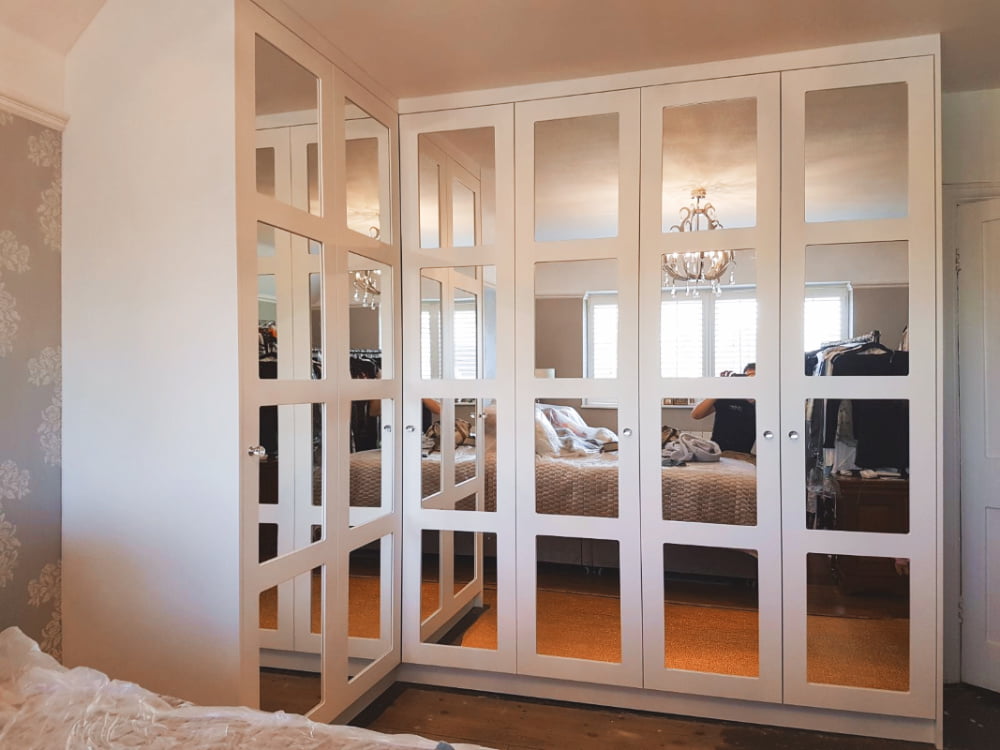 Corner fitted wardrobes in London
A custom corner cabinet is the best furniture set that can be developed to suit your interior. It is important to use light colors to create exciting accents in the space and to use natural and artificial lighting to optimize the living area fully. You can also use mirrored doors and other inserts to enhance the overall look of your home.
Storage solutions for your wardrobe
We understand that each project is unique that's why we are offering full flexibility of configuring your made to measure office cupboard. All our storage solutions for offices are built from scratch which means all your special requirements will be taken into consideration during the design process.
Who we are
Why Choose Urban Wardrobes
With so many customers on the market of fitted bedrooms & kitchens at the moment it's really hard to choose the right one. Check below what make us different.
Our specialists put up significant amount of effort behind every design they come up with. From the contemporary walk in wardrobe, bespoke sliding wardrobe, or custom-made kitchen, we leave no stone unturned to make you feel satisfied with the overall project.
We offer straightforward quotation process with none of the 'discount smoke and mirror strategy'. We never "beat other quotes" simply because 'others' don't offer same quality & service.

Our sprayed and veneered doors with integrated handles look amazing. We produce classic & modern fitted furniture. Visit our showroom to check our finishes and discuss your project in greater depth.