Black Sliding Door Wardrobes
Black mirror or gloss sliding wardrobe doors
Project details
Location London, Essex, Sussex
Space Loft rooms, Hallways, Bedrooms
Finish Aluminium profile - Black colour
Price From £1,200 excl. VAT per linear meter (width)
Black is a popular colour in modern interiors. It can be both timeless and elegant. However, if you choose a black wardrobe with sliding doors, you must lighten the rest of the room. All black rooms can be quite oppressive, gloomy and rather moody. You can do things like have white bedding or even try a complete contrast to compliment the black. For example, team the black with bright, cheerful colours such as lime green, coral or sunshine yellow.
Wardrobe Doors
Black sliding wardrobe doors have an advantage over hinged doors in that they do not use extra floor space. Additionally, a black sliding wardrobe is more in keeping with the contemporary aesthetic associated with the colour black. You do not have to select a black sliding-door cabinet. You could still have quite a modern look just by picking hinged doors without handles.
Mirrors
Black mirrored wardrobe doors will help brighten a room if positioned adjacent to a window, as they can bounce back natural light. Black is a bold colour choice that must be used carefully in interiors. But combining the colour with mirrors does give the illusion of space. Black mirrored sliding wardrobe doors can also help create texture in a room. This depends on what the mirror reflects, but it is still a clever interior trick to consider.
Gloss
Choosing a black gloss sliding wardrobe can have additional benefits. Gloss finishes reflect light giving the impression that the room is more significant than mirrors. They can provide black with more of a vibrant finish.
A Timeless Colour
The colour black tends to go with lots of other colours. You can easily change your room and update it with different colours by choosing black sliding wardrobe doors. Many of which will complement the colour black.
If you choose a wardrobe with sliding doors, you should carefully design all functional parameters to achieve maximum efficiency. You can easily pick up contrasting elements in the interior to create an original combination of different aspects of the furniture set. For example, a black wardrobe with bright light green or yellow details looks excellent.
Black Sliding Wardrobes
Black Colour Fitted Wardrobes
Black-fitted sliding wardrobes are a great option to furnish any interior, distinguished by their sober design, high functionality, and attractiveness compared to many analogues. Black furniture goes well with different methods, so it has a high level of functionality.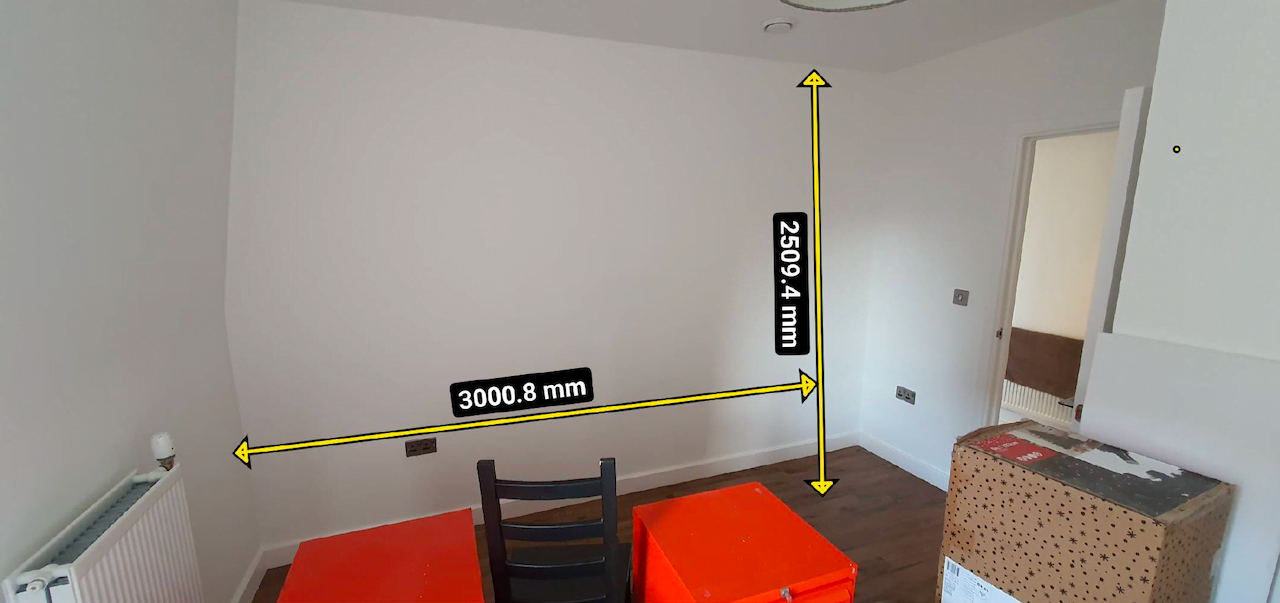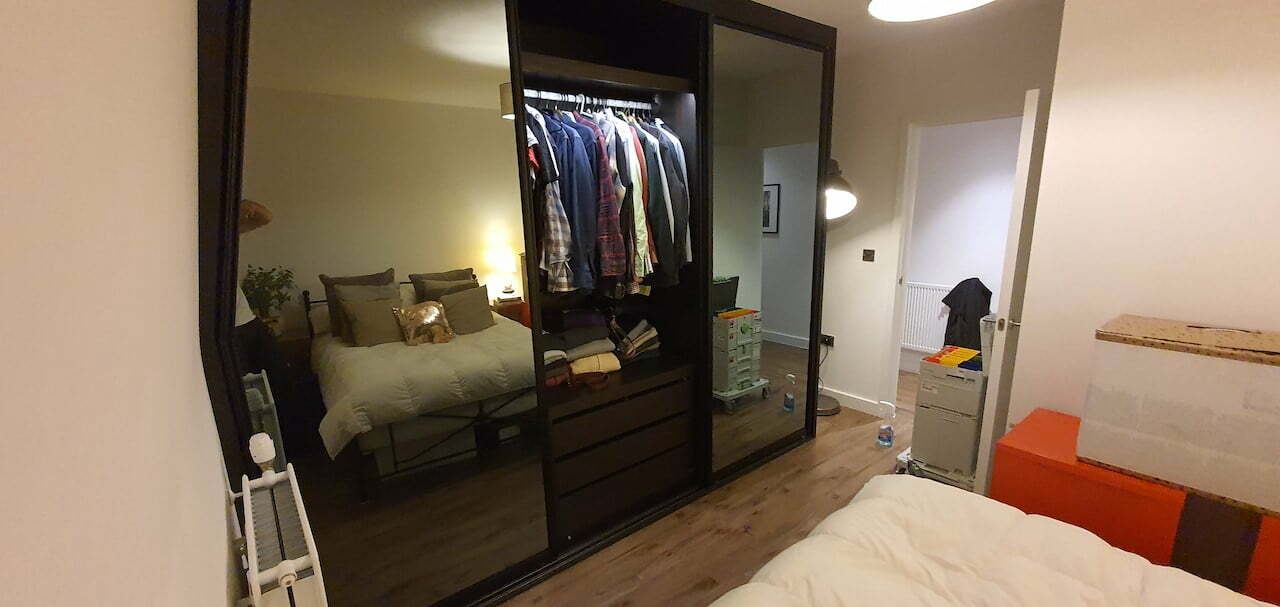 FEATURED PROJECT
Mirrored black sliding doors
Built-in cupboards with sliding doors have many advantages, allowing them to be used in almost any space to optimize the living room. Black cabinets take up much less space than analogues and meet modern requirements. For example, they can easily fit into a classic or contemporary interior, allowing you to implement ideas of any complexity with minimal cost and effort.
Doors without external handles look attractive, as they are easy to operate and highly functional compared to many analogues.
FEATURED PROJECT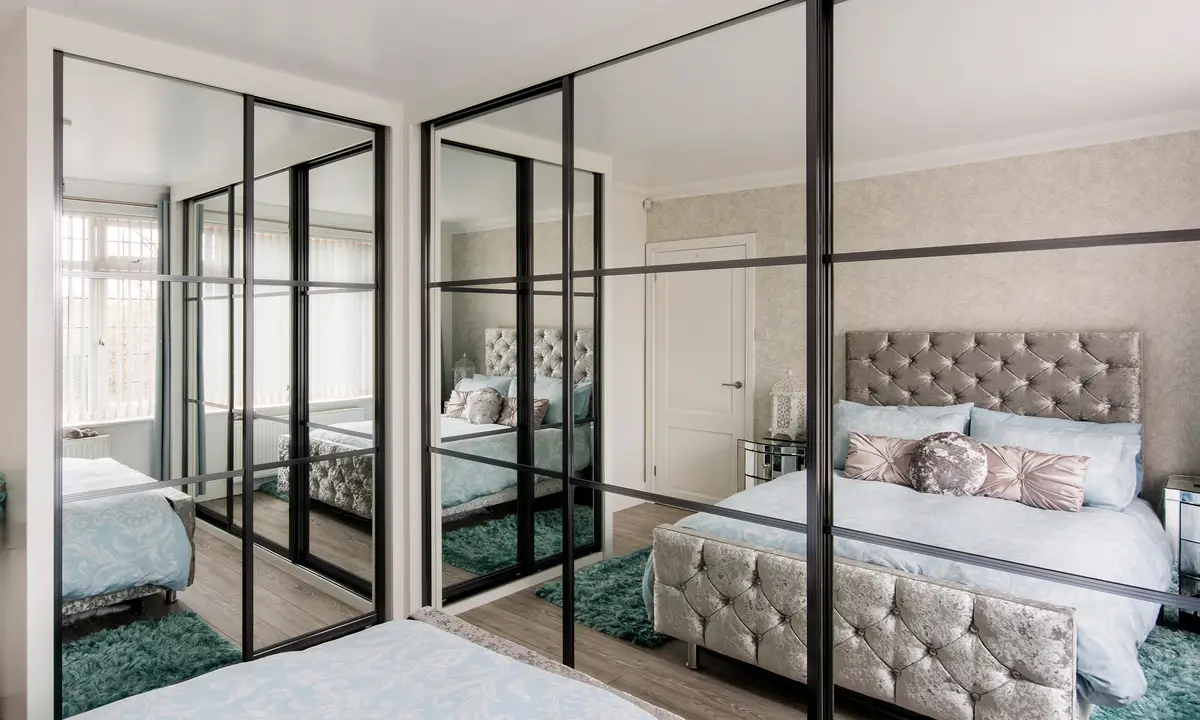 Full-height mirrored black sliding doors
Built-in wardrobes with a black sliding door look attractive with a mirror. They allow you to make the interior deeper and more prosperous visually. In this situation, it is vital to properly use such furniture set in such a way as to ensure maximum comfort and convenience during everyday use. Otherwise, many difficulties may arise.
For example, small rooms visually become even smaller if you use a similar furniture set. This is a good solution for spacious living rooms or other large spaces.
FEATURED PROJECT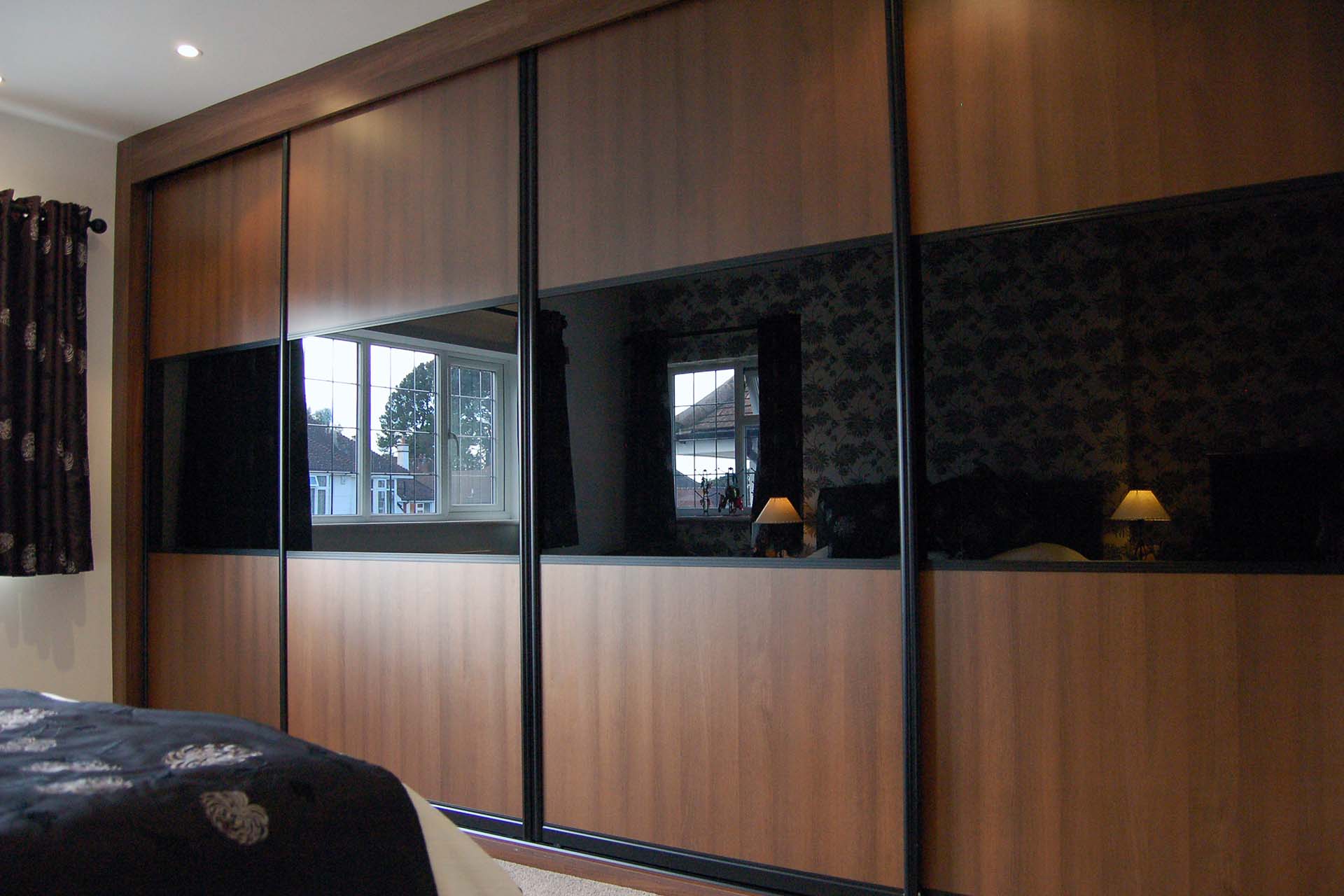 Black Glossy Sliding Wardrobes
The black glossy wardrobe with sliding doors has many features. Such a coating looks in the sliding door built-in cabinet well in almost any room, creating an expanded, in-depth space.
Fitted models retain their relevance over time. They allow you to organize the storage system and always look good in the interior.
Storage solutions for your wardrobe
We understand that each project is unique that's why we are offering full flexibility of configuring your made to measure office cupboard. All our storage solutions for offices are built from scratch which means all your special requirements will be taken into consideration during the design process.
Who we are
Why Choose Urban Wardrobes
With so many customers on the market of fitted bedrooms & kitchens at the moment it's really hard to choose the right one. Check below what make us different.
Our specialists put up significant amount of effort behind every design they come up with. From the contemporary walk in wardrobe, bespoke sliding wardrobe, or custom-made kitchen, we leave no stone unturned to make you feel satisfied with the overall project.
We offer straightforward quotation process with none of the 'discount smoke and mirror strategy'. We never "beat other quotes" simply because 'others' don't offer same quality & service.

Our sprayed and veneered doors with integrated handles look amazing. We produce classic & modern fitted furniture. Visit our showroom to check our finishes and discuss your project in greater depth.