Built-in Wall Beds, bespoke Murphy bed
Fully bespoke folding wall beds integrated into the wardrobe. Vertical and horizontal bed fold-away systems
Project details
Location South East England, Essex, London
Space Bedroom, Guest Bedroom, Walk in wardrobe etc.
Finish Sprayed, veneered, laminated
Price From £4,000+VAT per project
When space is limited, it's worthwhile investigating your options to increase the room available in your home. Perhaps you need a bed on a more casual basis just when you have extra visitors rather than as a permanent fixture taking up so much valuable space. Having hideaway beds gives you the luxury of somewhere restful for visitors to stay. Then, when they leave, you can quickly return the room to an office or other functional room.
A bespoke wall bed might not be something you would usually have considered, but they can be very discrete, so when not in use, you might never realise a bed was hidden there. If you live in a small studio flat, it might even be beneficial to consider a fold-down bed as your main bed to make the most of the available floor space when you are not sleeping. Some made-to-measure fold-away beds are designed to be used daily, so they do not need to be just for occasional use by guests.
Having a fitted Murphy bed for a small bedroom maximises your space. Space is precious, especially when your family grows, or circumstances change. One day your elderly parents might need to move in at least by installing these fold-away beds. You have room to accommodate them. The pictured bed is just one example of our bespoke work; our designers can help you find the most suitable option for your home. The beds are easy to open and close and are designed to sleep comfortably.
A contemporary and fully made-to-measure hidden bed that folds down easily will make your life easier. You can now convert the smaller rooms to the proper guest rooms. There is also no need to use the space around the wall bed, as Urban Wardrobes will provide a proper built-in solution.
Fold Away Beds
The demand for made-to-measure cupboards with incorporated Murphy beds is exceptionally high in the UK. The main reason is the flexibility of folding mechanisms and the lifetime warranty.
It means the spare bedrooms can now be used not only by your friends and relatives staying in your property overnight but also for storage and as a home office.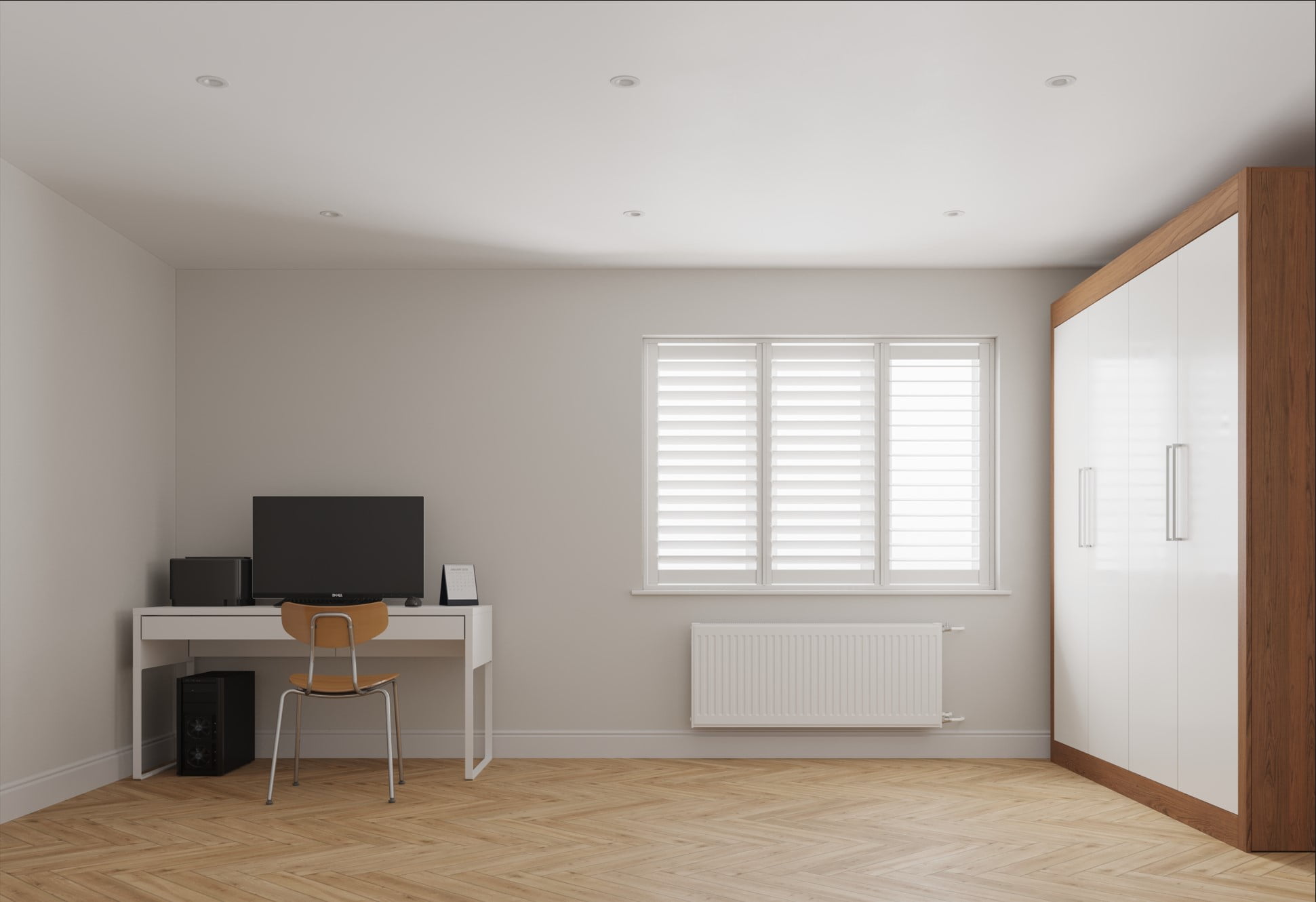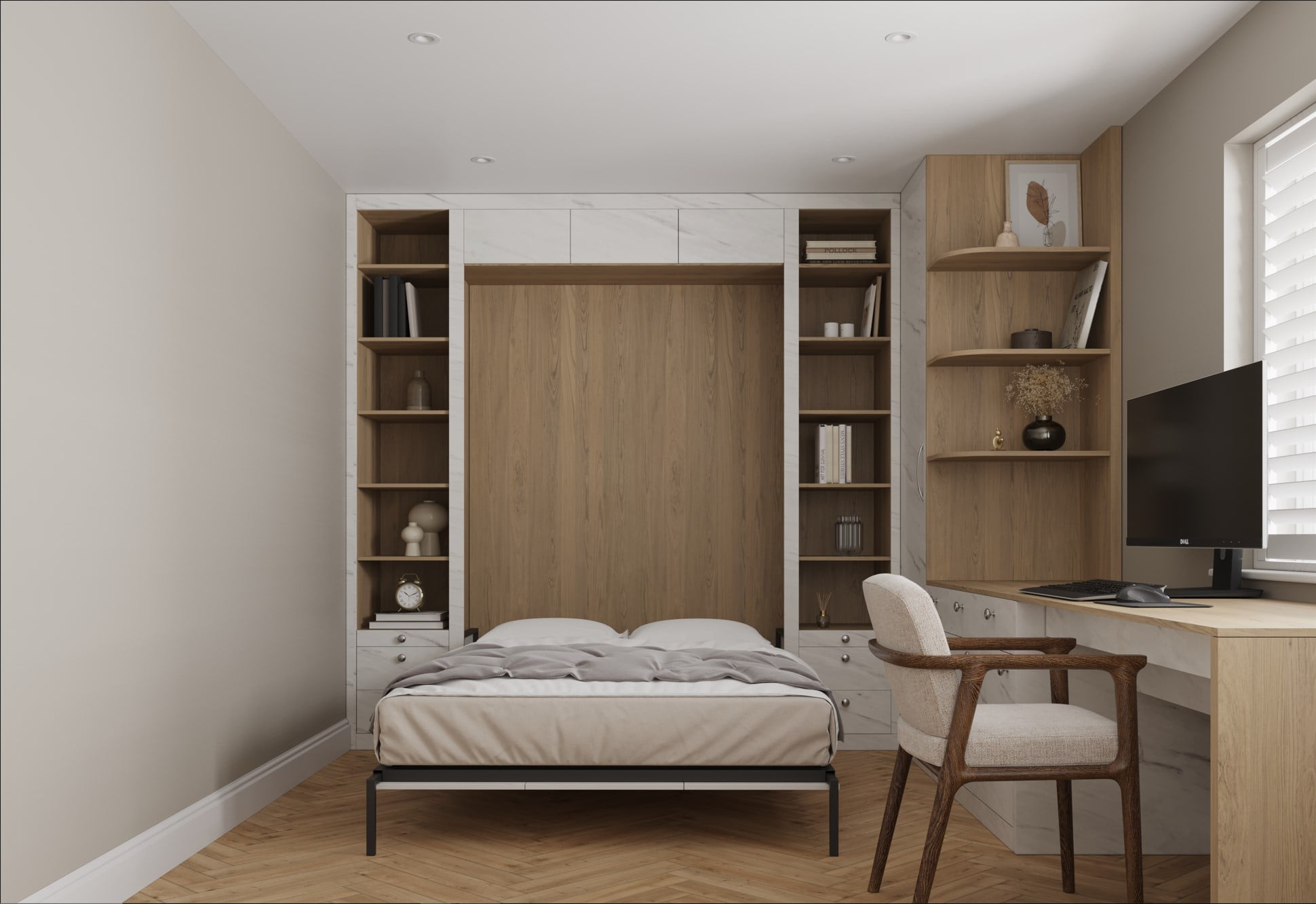 BESPOKE WALL BED EXTERIOR IDEAS
There are endless ways to customise your bedroom's cupboard in your way
FITTED WALL BEDS UK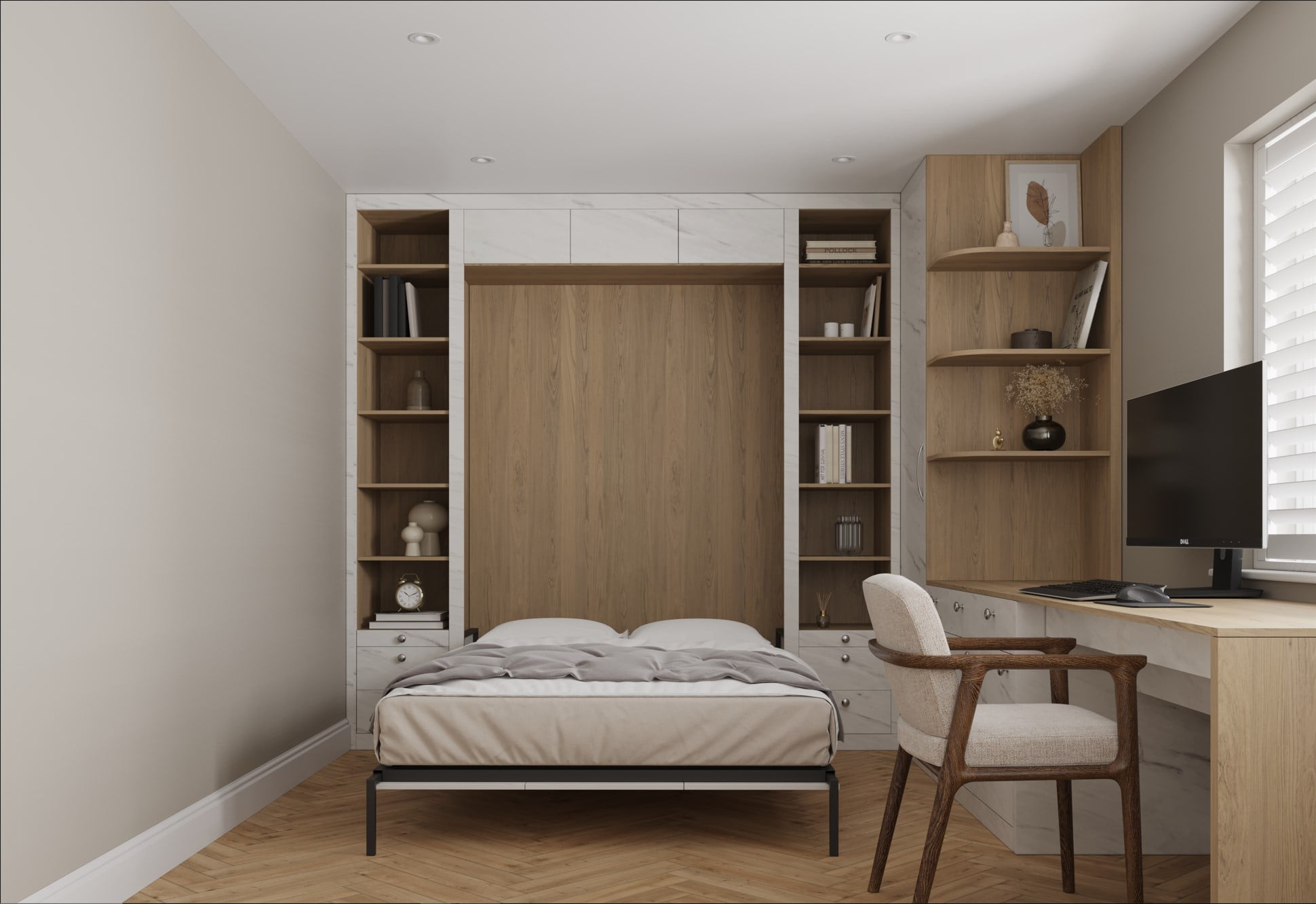 Modern built in pull down bed
Custom-made built-in fold-up beds will be an excellent option for studio flats. During the day & evening, the apartment can be used for work and to host guests.
Custom wall beds allow you to organise the space inside your cupboard without any wasted space.
CUSTOM MURPHY BED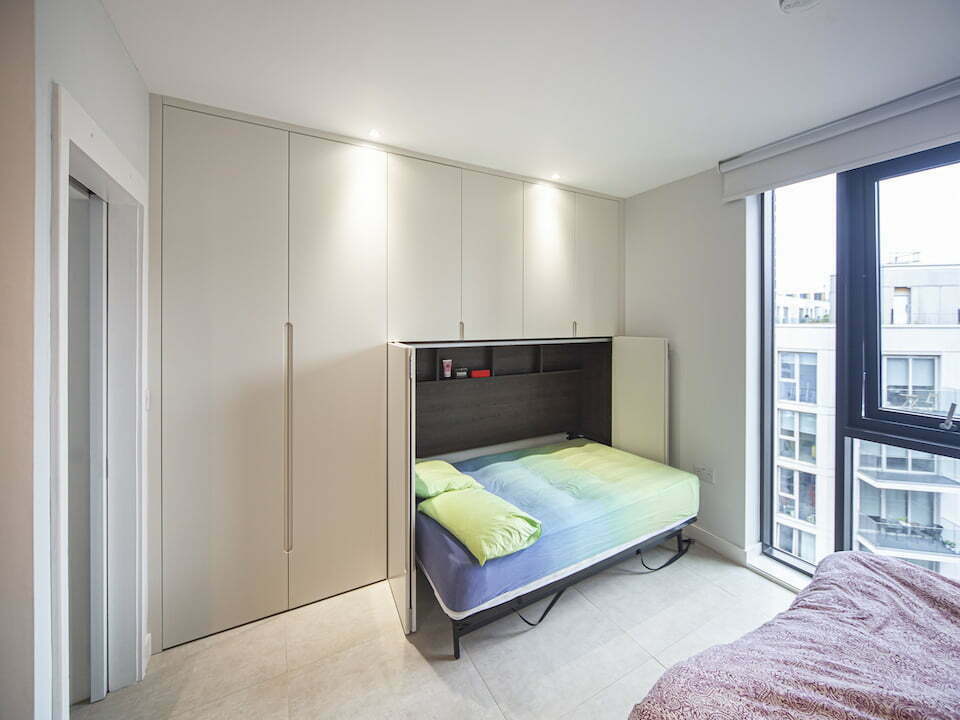 Horizontal built-in wall beds
Space-saving horizontal wall bed eats less space when fully open and allows you to use the cupboard space above.
Beds built in the wall are a great option for guest bedrooms, offering extra flexibility in saving space inside your house.
Customisable built in fold down beds for sale, made in London, UK
Adding a built-in folding bed to your guest bedroom or studio flat can be a game changer on many levels. First, you can hide the bed inside the fitted closet and only use it when you are ready to sleep.
Secondly, custom-made wall beds will maximise the space inside your bedroom and allow you to use it for activities and accommodate guests when needed.
A built-in Murphy bed is a great investment to increase your property's value and make your guest bedroom or home office room more attractive to potential buyers.
Built-in Wall Bed Questions
Storage solutions for the wardrobe with a pull-down bed
We understand that each project is unique. That's why we offer complete flexibility in configuring your bespoke cupboard with an integrated Murphy's wall bed. All our storage solutions for guest bedrooms and home offices are built from scratch, meaning all your special requirements will be considered during the design process.
Who we are
Why Choose Urban Wardrobes
With so many customers on the market of fitted bedrooms & kitchens at the moment it's really hard to choose the right one. Check below what make us different.
Our specialists put up significant amount of effort behind every design they come up with. From the contemporary walk in wardrobe, bespoke sliding wardrobe, or custom-made kitchen, we leave no stone unturned to make you feel satisfied with the overall project.
We offer straightforward quotation process with none of the 'discount smoke and mirror strategy'. We never "beat other quotes" simply because 'others' don't offer same quality & service.

Our sprayed and veneered doors with integrated handles look amazing. We produce classic & modern fitted furniture. Visit our showroom to check our finishes and discuss your project in greater depth.