Bespoke Walk-In Wardrobes
A walk-in wardrobe will fully satisfy your storage need. Our experienced designers will help you to design it in a way to accommodate all your belongings.
Project details
Location South East England, Essex, London, Oxford, Cambridge, Covetry, Luton etc.
Space Walk in wardrobes, bespoke cupboards, made to measure cabinets
Finish Lacquered MDF and Veneer, Laminate in plain or woodgrain finish, Textile
Price From £3,000+VAT per room
Walk-in Wardrobes – Maximise your storage space
Undoubtedly, bespoke walk in wardrobes have become a popular option in the world of cabinets, particularly among those who wish to include luxurious elements in their living space. Moreover, because these storage spaces offer more than enough space to store your attires in a safe and presentable way, it certainly seems reasonable to dole out some money behind it. The made-to-measure walk in closet is a complete room for storage without spoiling your living space's artistic value. In Urban Wardrobes, we put in our honest effort in a smart way to come up with a luxurious walk in wardrobe that can be afforded easily. Yes, how we work during the designing and manufacturing phase helps us build products that are easy on your pocket.
Outstanding Features of contemporary walk in cupboards
Walk-in closets are generally installed between your bedroom and bathroom. However, some people prefer placing it parallel to their hall. When it comes to the design, we make sure that the wardrobe serves many purposes so that you can store other items, such as shoes, accessories, and other possessions. And this is what separates walk-in wardrobes from any different sort of wardrobe. Wide shelves and hanging racks add more versatility to the whole design, thus making it more popular among our customers in the United Kingdom.
Our company, Urban Wardrobes, is powered by some of the best designers and experts in interior decorators. So, we completely understand your needs or requirements when designing and manufacturing walk-in wardrobes. You might be pretty happy to know that every product sold at Urban Wardrobe is designed and manufactured in London, making it easy for us to deliver orders quickly. So, if you assumed it would take a lot of time for us to deliver your order, you must drop your assumption.
At Urban Wardrobes, we always try hard to impress and satisfy our customers with our furniture and design quality. Simply take a look at the wide range of designs we have to offer for your walk-in wardrobe. If you need help, all you need to do is call or contact us through the mail, and we will send our best interior decorators to assist you. At Urban Wardrobes, we offer free design visit services to our esteemed clients/customers and help them understand any design's negative and positive points concerning your living space. Our experts will also help you select properly by discussing the materials, colour combination, size, etc. And all these facilities come at zero cost!
Eco-friendly Walk in Wardrobes
The materials used by Urban Wardrobe are eco-friendly, which many customers like about us. Just let us know about your requirements, and we will surely impress you with our inexpensive but high-quality Walk Wardrobes.
MADE IN UK
Our fully bespoke walk-in wardrobes are the epitome of luxury and style. Select from a wide choice of sizes, styles and finishes to create a beautifully fitted walk in wardrobe to reflect your taste and needs.
All our products are designed with efficiency in mind, combining practicality and aesthetics. We offer a variety of doors and drawers so you can choose what works best for you.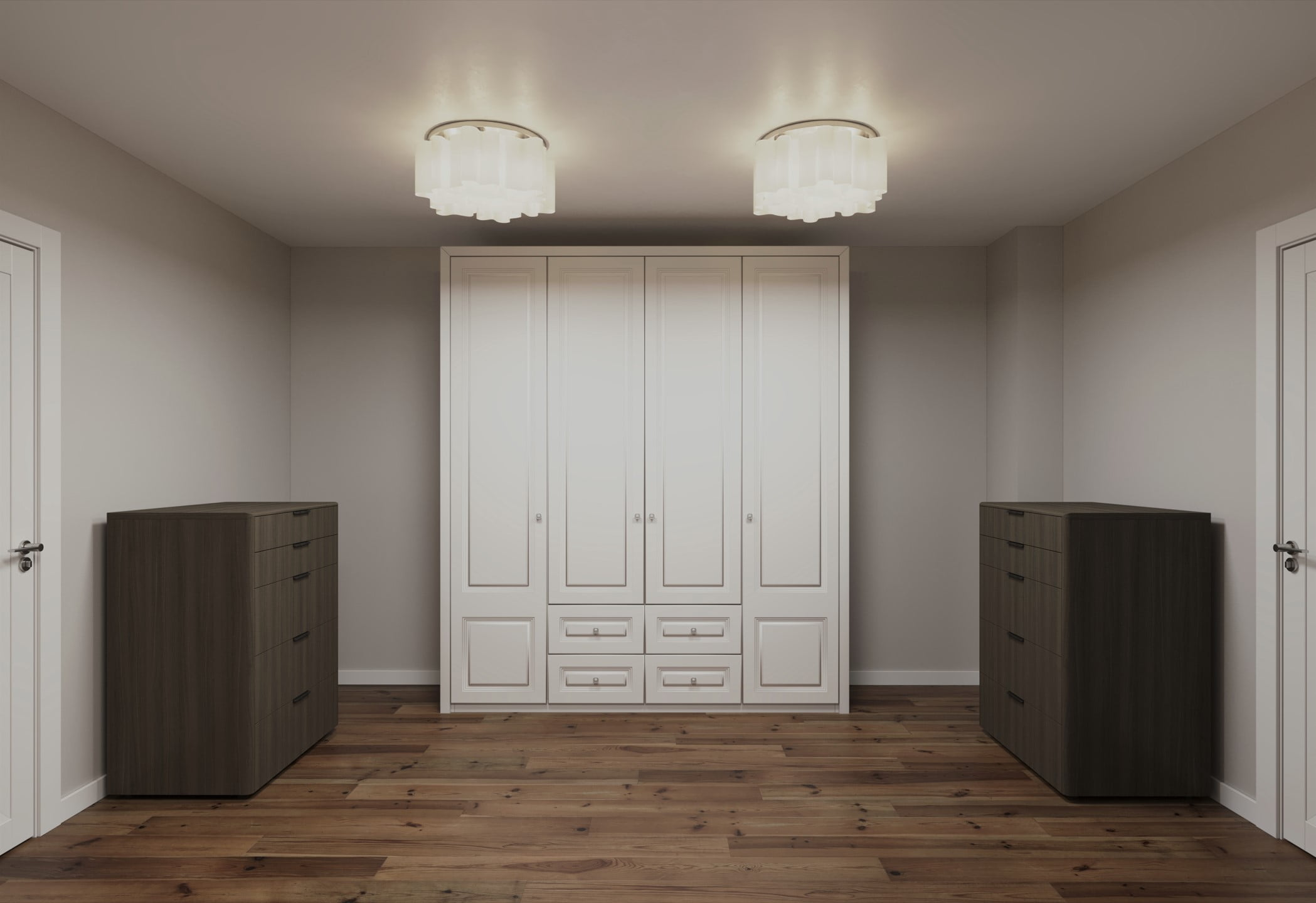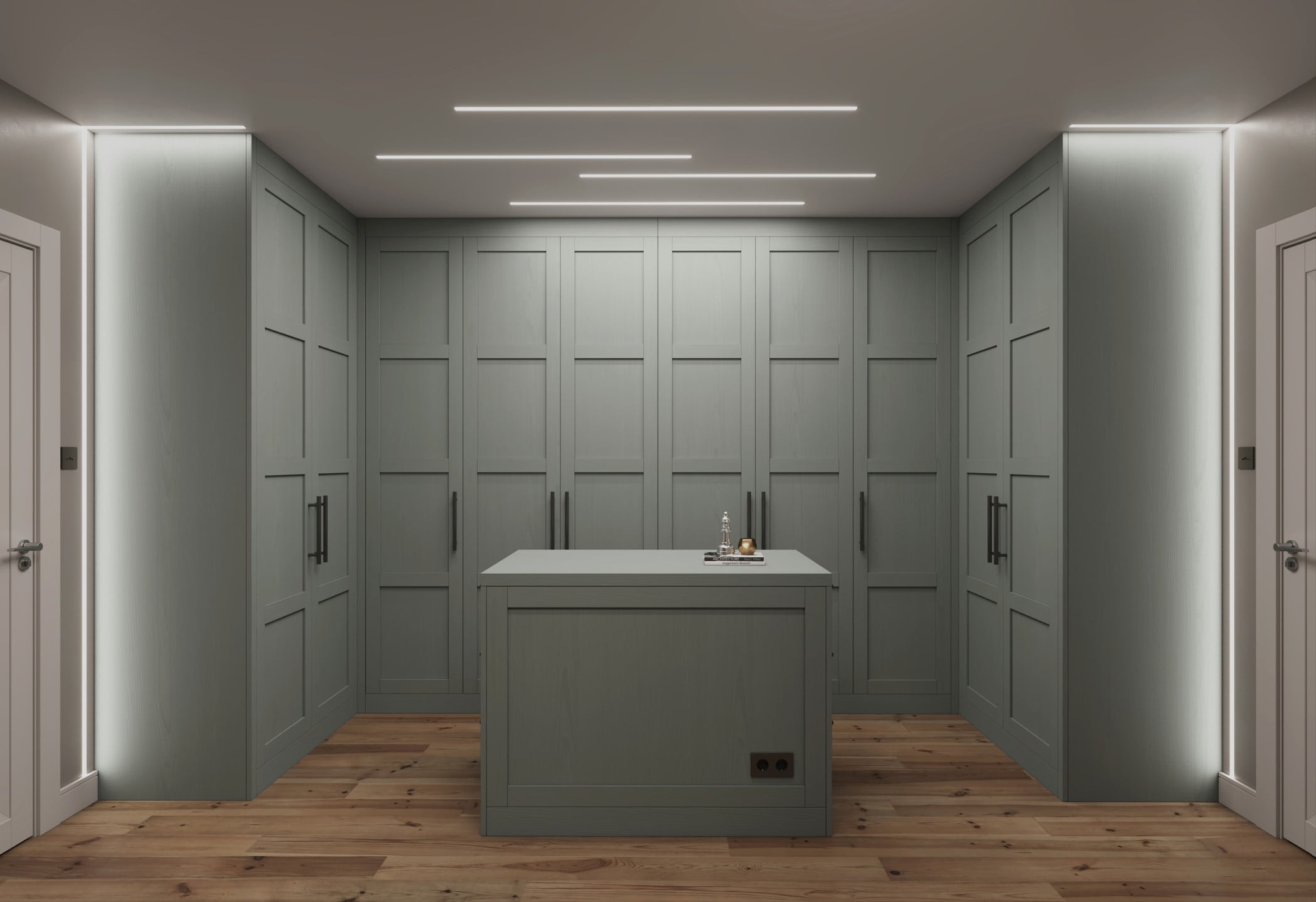 TAILOR-MADE WALK-IN CLOSET IDEAS
There are endless ways to customise your customer-made walk-in closet in your way
DARK WOOD CUSTOM WALK IN CLOSETS
Fitted Walk in wardrobes London
Maximise the space inside your walk-in closet and create a unique and fully customised interior using dark wood veneer and LED lighting.
One of our designers will help you to create a beautiful design solution by providing a personal approach and offering to visit our showroom.
View project
CUSTOM MADE WALK IN WARDROBES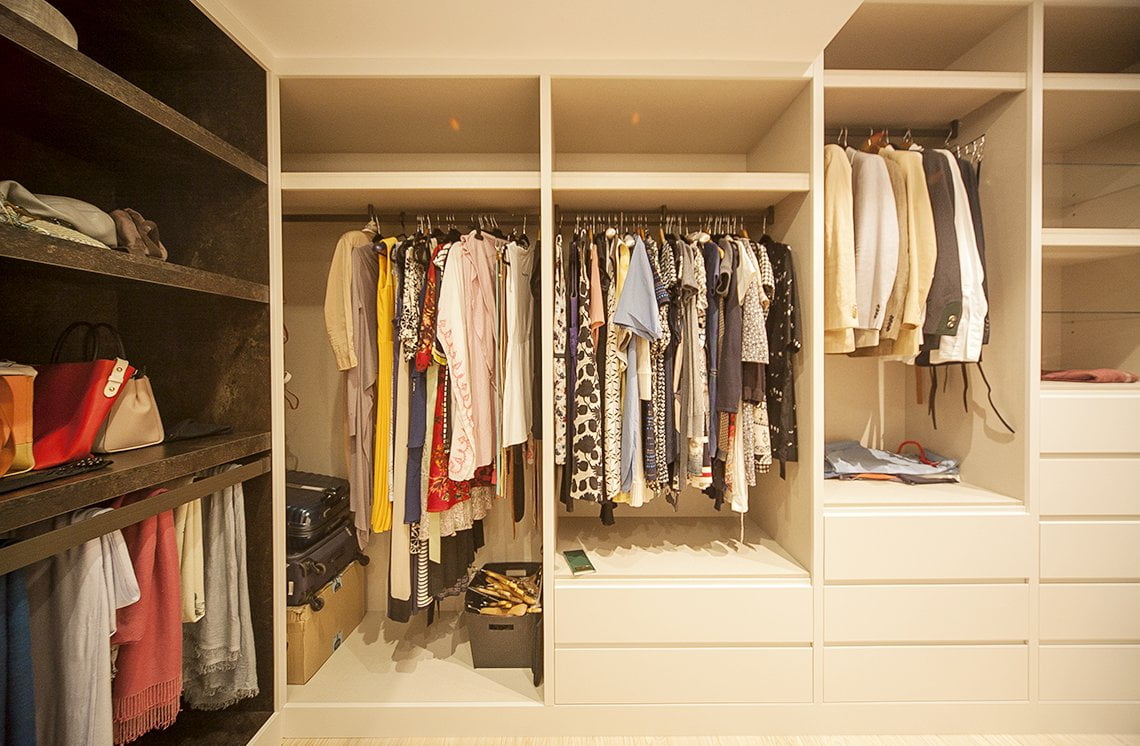 Modern made-to-measure walk-in closets
UK-made fully bespoke walk in wardrobe and walk-in storage solution manufactured from stunning quality laminated wood and lacquered veneer MDF.
Book a home design visit, and one of our designers will properly measure the space inside your dressing room. We will then prepare drawings & will confirm the cost.
View Project
WALL MOUNTED WALK IN CLOSET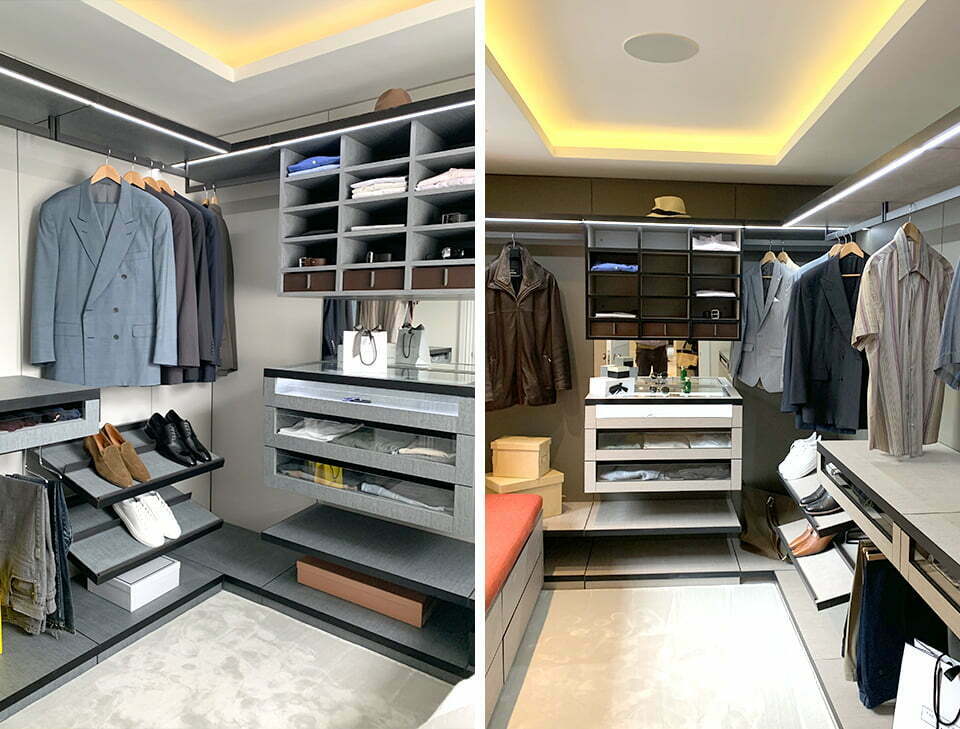 Contemporary Italian fitted walk in storage solutions
With the help of a wall-mounted walk-in wardrobe mechanism, we can reduce the number of vertical panels and maximise the storage space in your walk in storage.
Bespoke walk-in wardrobes in London for sale from our stunning collection are available immediately.
View Range
Fitted Walk-in Wardrobes UK
Adding a customisable walk in closet to your flat or house can change your life. The most important benefit will be the vast space you will gain inside the room.
You can design your fitted storage in the way you want it. Our designers will assist you with the basics, such as the size of the drawers and the amount of space required for hanging rails. Such accessories as LED lighting, glass shelves and full-extension shoe racks will make your life easier.
Don't forget that we can help to integrate a made-to-measure home office or built-in-fold-down Murphy bed in your custom walk-in closet.
Custom Walk in wardrobe Questions
Storage solutions for your dressing room
We understand that each project is unique. That's why we offer flexibility in configuring your fully bespoke walk-in wardrobe. All our storage solutions for bespoke walk in cupboards s are built from scratch, meaning all your special requirements will be considered during the design process.
Who we are
Why Choose Urban Wardrobes
With so many customers on the market of fitted bedrooms & kitchens at the moment it's really hard to choose the right one. Check below what make us different.
Our specialists put up significant amount of effort behind every design they come up with. From the contemporary walk in wardrobe, bespoke sliding wardrobe, or custom-made kitchen, we leave no stone unturned to make you feel satisfied with the overall project.
We offer straightforward quotation process with none of the 'discount smoke and mirror strategy'. We never "beat other quotes" simply because 'others' don't offer same quality & service.

Our sprayed and veneered doors with integrated handles look amazing. We produce classic & modern fitted furniture. Visit our showroom to check our finishes and discuss your project in greater depth.