Bespoke Fitted Dressing Rooms
Tailoe made dressings rooms, bespoke fitted cupboards
Project details
Location London, Sussex, Essex, Oxford, Coventry, Worcester
Space Dressing rooms
Finish Sprayed, veneered, laminated
Price From £3,000+VAT per unit incl. installation
Experience the Perfect Fusion of Style and Functionality
Welcome to the world of bespoke made-to-measure dressing rooms, where your dreams of an exquisitely organized and luxurious space come to life. If you've ever wanted your dream dressing room that fits seamlessly into your home and allows you to completely declutter your stuff, then look no further.
Storage Tailored to Perfection: Unleash Your Creativity
A bespoke made-to-measure dressing room furniture is not your typical off-the-rack furniture; it's a tailor-made marvel designed exclusively for you. Say goodbye to cookie-cutter solutions and embrace the joy of customization. At Urban Wardrobes you have complete control over the interior layout, materials, colours, and finishes, you'll have the freedom to create a dressing room that's a true reflection of your personality and complements your home's aesthetic and interior.
A Space Utilized Like Never Before
Gone are the days of wasted space and cluttered closets. With bespoke dressing rooms, every nook and cranny is optimized to its full potential. From cleverly designed shelves and hanging rails to dedicated drawers and shoe racks, you'll have the storage solutions you need for your clothing, accessories, and cherished belongings. Embrace the thrill of an organized oasis where everything finds its rightful place effortlessly.
Elevate to Elegance: Luxury Dressing rooms
For the ultimate indulgence, consider a bespoke walk-in wardrobe. Pamper yourself with a sense of abundance and immerse yourself in the grandeur of a boutique-like setting.
Seamless Integration: Built-In Brilliance for your dressing room
Your dressing room shouldn't be an afterthought; it should seamlessly blend with your bedroom's ambiance. Bespoke made-to-measure dressing rooms achieve just that. Crafted to integrate flawlessly with your bedroom's layout, these custom solutions create a harmonious transition between spaces. The result? A cohesive and elegant environment that enhances the overall aesthetics of your home.
Craftsmanship That Endures
When you invest in custom dressing room furniture, you're investing in top-tier craftsmanship and enduring quality. Expert artisans meticulously craft your furniture with premium materials, ensuring its longevity and resilience. Your dressing room becomes a testament to both style and substance, standing the test of time as you relish in its beauty and functionality for years to come.
A Morning Ritual Redefined
Imagine waking up to a beautifully designed dressing room that radiates sophistication. This inspiring environment sets the stage for a positive start to your day. No more searching for misplaced items or navigating through clutter. A custom built dressing room furniture streamlines your morning routine, allowing you to focus on what truly matters and embrace each day with a renewed sense of confidence.
In conclusion, a bespoke made-to-measure dressing room isn't just a home improvement; it's a lifestyle upgrade. Bid farewell to the ordinary and embrace the extraordinary with a custom dressing room tailored to your desires.
Transform your home, transform your life. Unlock the potential of personalized fitted dressing rooms and embrace a lifestyle of elegance, organization, and pure delight.
MADE IN UK
Luxurious bespoke dressing rooms
Gone are the days of mundane wardrobes and cramped closets. Enter the realm of luxury dressing rooms, a captivating fusion of functionality and style that takes the art of dressing to a whole new level. Here at Urban we will design your fitted furniture in a fully bespoke way and will make sure every inch of space is optimised.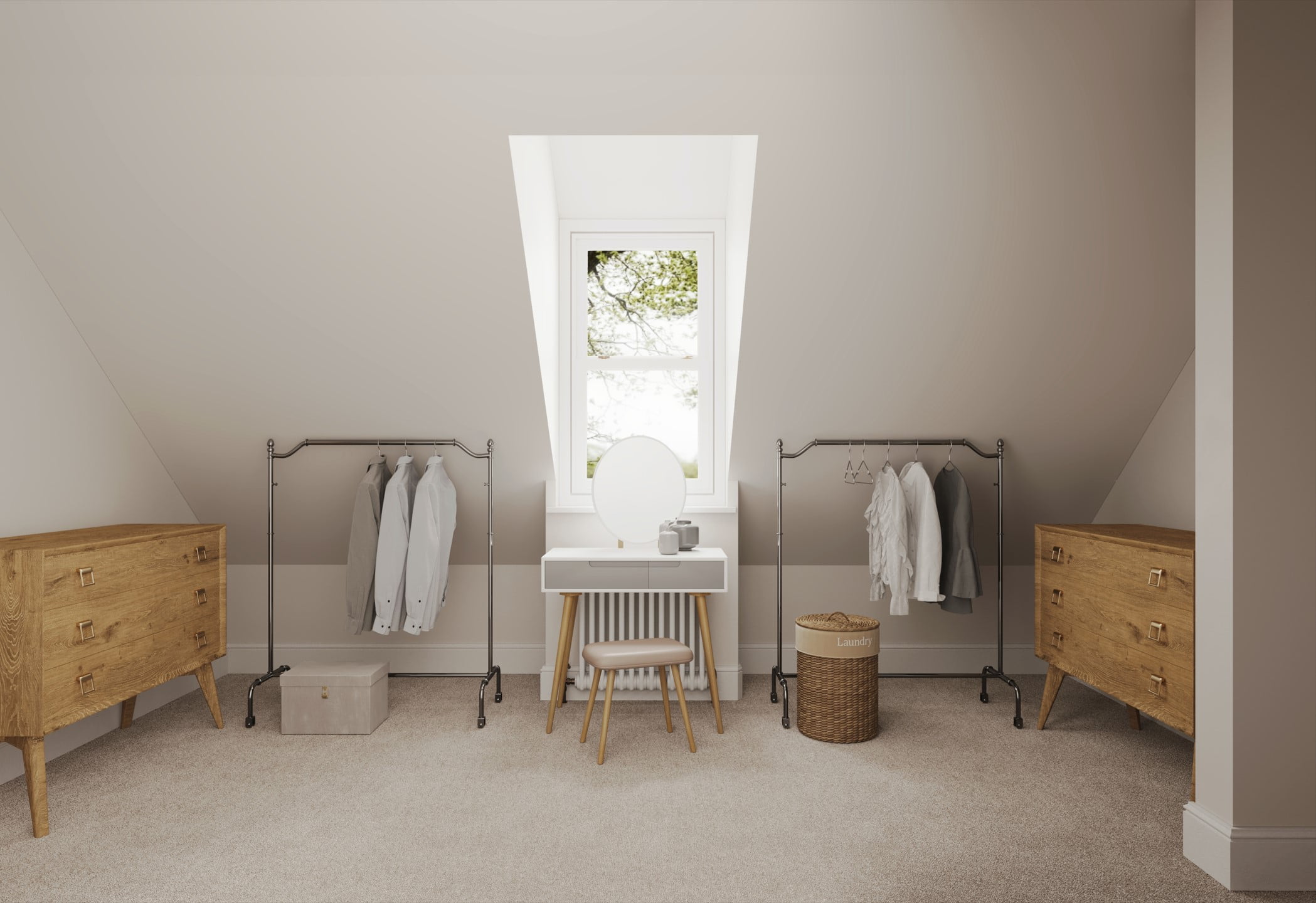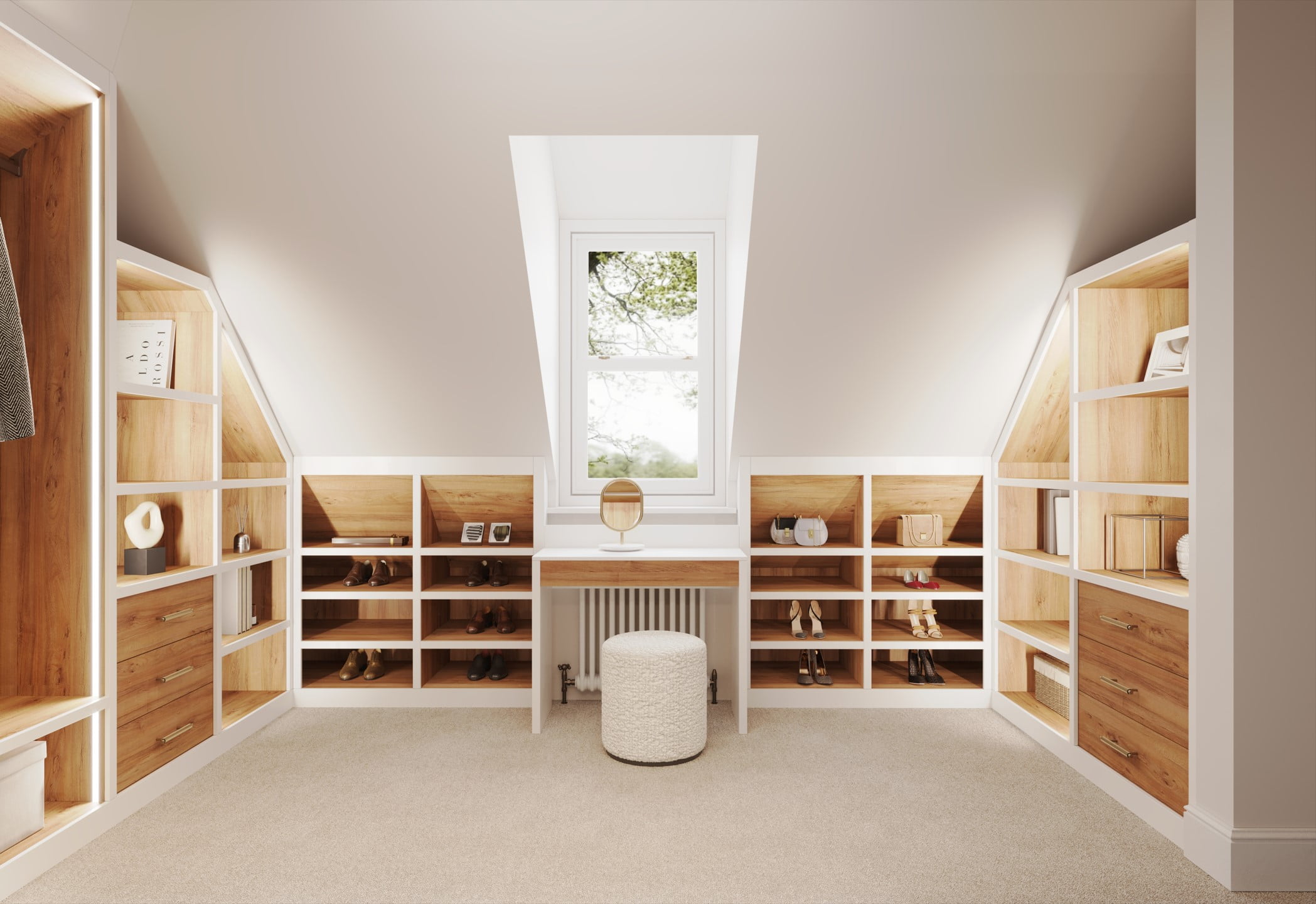 Built in dressing rooms ideas
There are endless ways to customise your custom dressing room in your way
Traditional style cabinets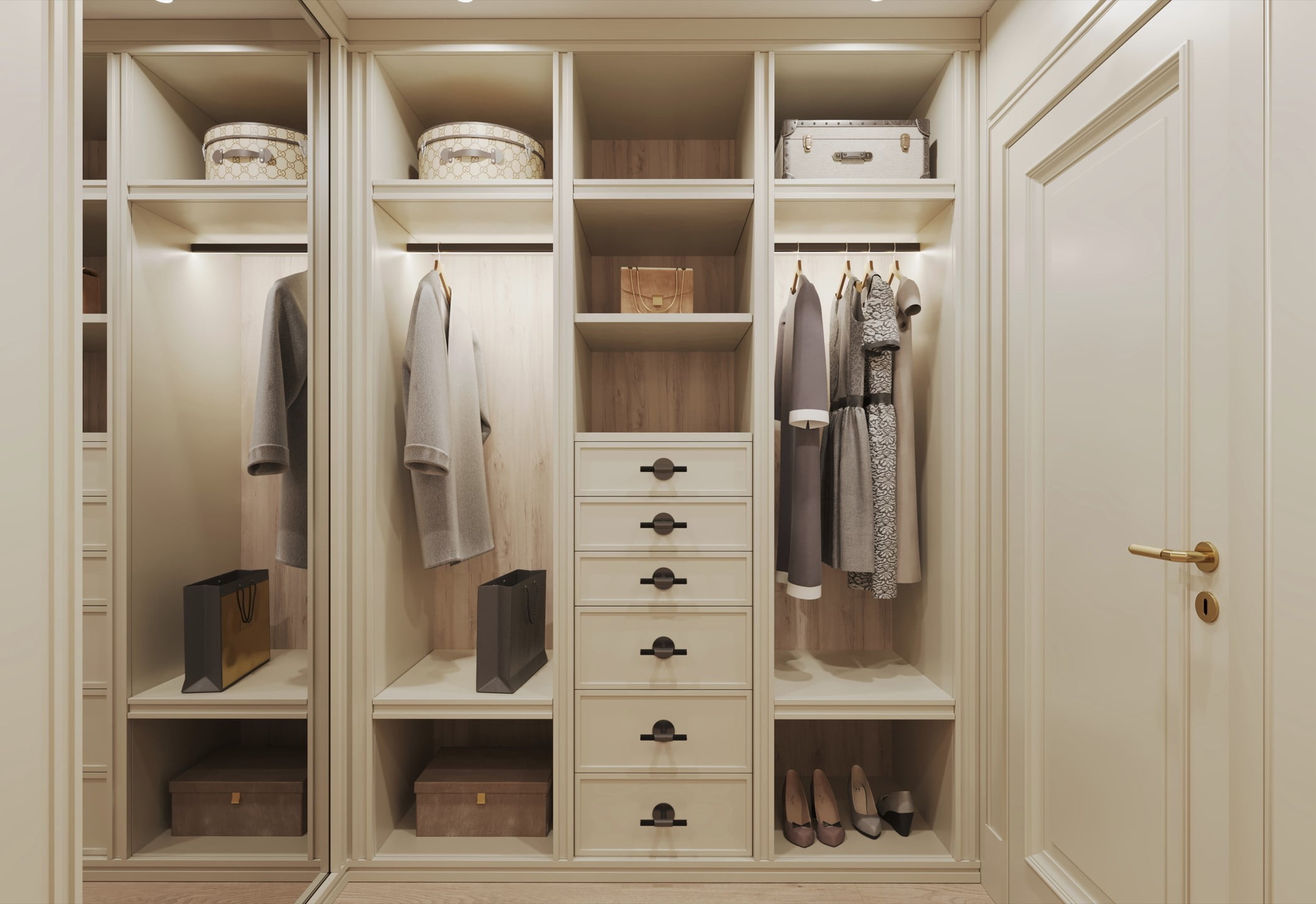 Classic Dressing Rooms London
Step into a world of classic sophistication with traditional dressing rooms that exude timeless charm. Crafted with rich wood finishes, intricate detailing, and exquisite craftsmanship, these spaces evoke a sense of nostalgia while offering modern functionality.
Delight in the warm and inviting atmosphere as clever storage solutions and charming accents cater to your wardrobe organization needs. Embrace the grace of a bygone era and elevate your dressing experience with the enduring allure of traditional dressing rooms.
Cupboards with mirrors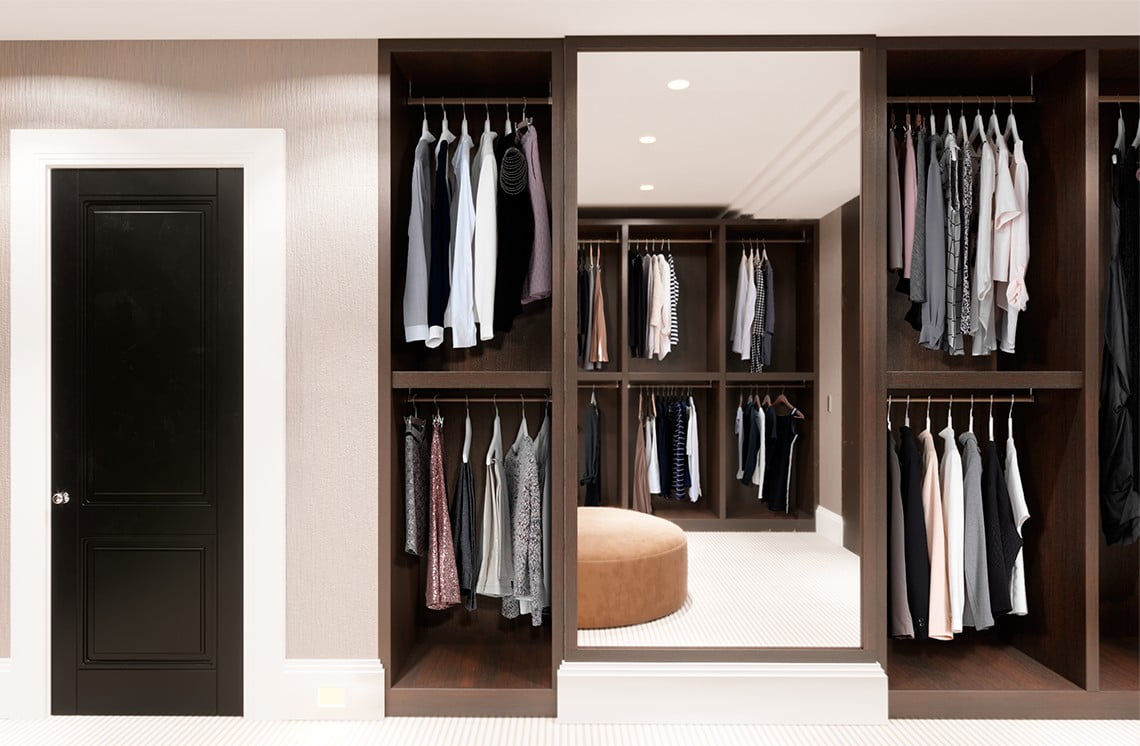 Mirrored dressing rooms
Step into opulence with mirrored dressing rooms, where sophistication meets functionality. Mirrored walls and surfaces create an illusion of space and add a touch of glamour to your dressing area. Enjoy a heightened sense of luxury as you get ready surrounded by the captivating allure of mirrors.
Lacquered MDF & Real wood veneer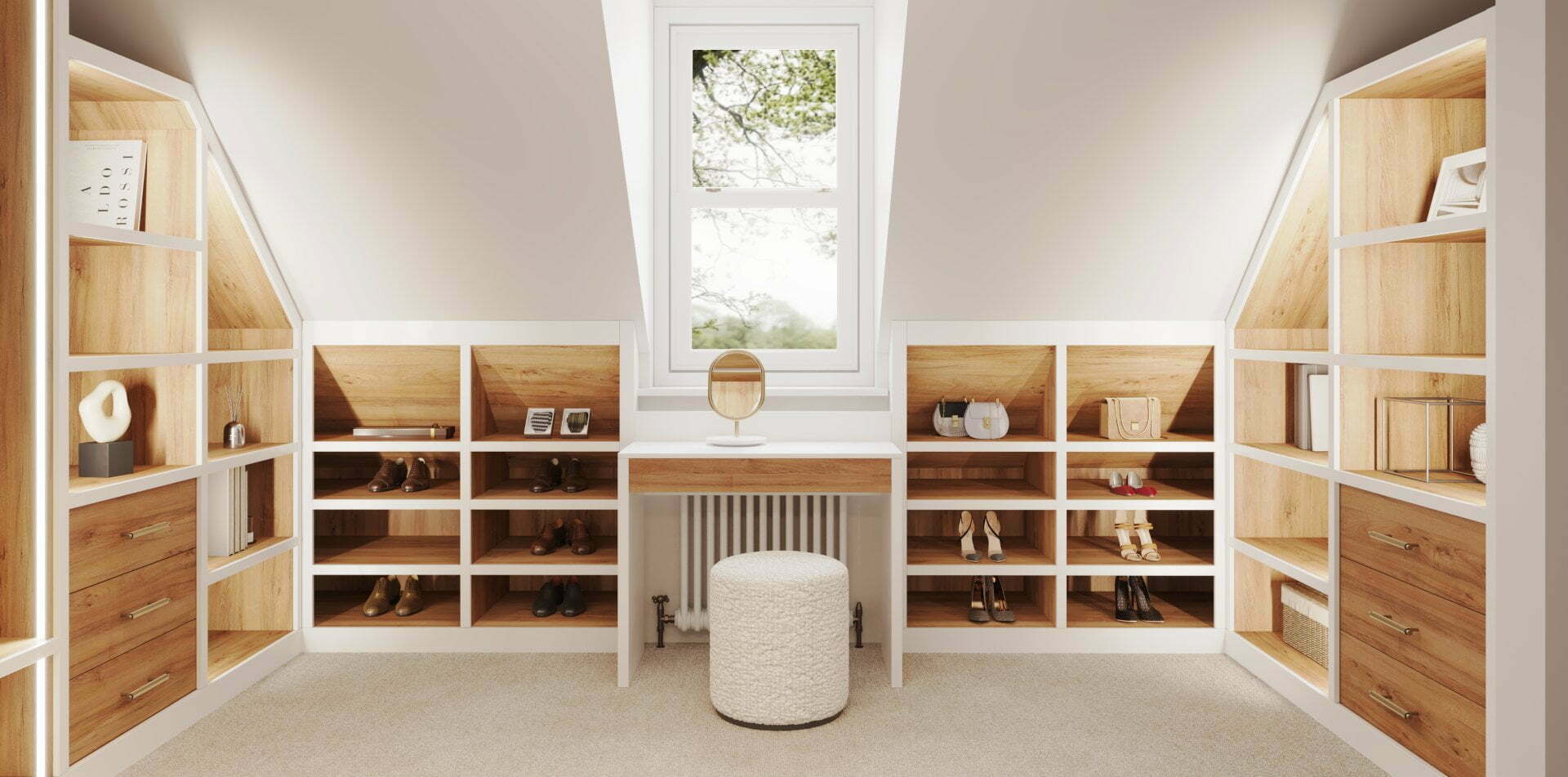 Modern dressing rooms in loft
Contemporary style dressing rooms for loft conversions prioritize smart storage and efficient organization. Customizable drawers, shelves, and hanging systems are tailored to accommodate different clothing items, accessories, and even footwear.
Specialized compartments for jewelry and other small items keep everything neat and easily accessible. With a place for everything, getting ready becomes a breeze, saving time and reducing morning stress.
View Project
Our Dressing Room Closets
Benefints of our fitted furniture
At our furniture studio, we take immense pride in offering fully bespoke and made-to-measure creations that are tailored exclusively for you. We don't believe in one-size-fits-all solutions; instead, each piece is meticulously crafted from scratch based on the exact measurements of your space. No pre-made items cluttering our shelves – only unique masterpieces designed to complement your home perfectly.
Experience the luxury of customized furniture that embodies your style and fits flawlessly into your surroundings. Our team of skilled artisans and designers ensures that every detail reflects your vision, resulting in furniture that's not just functional but a work of art. Elevate your living space with our bespoke creations today.
Custom Dressing Rooms Questions
Storage solutions for your dressing room
We understand that each project is unique. That's why we offer flexibility in configuring your fully bespoke walk-in wardrobe. All our storage solutions for bespoke dressing rooms are built from scratch, meaning all your special requirements will be considered during the design process.
Who we are
Why Choose Urban Wardrobes
With so many customers on the market of fitted bedrooms & kitchens at the moment it's really hard to choose the right one. Check below what make us different.
Our specialists put up significant amount of effort behind every design they come up with. From the contemporary walk in wardrobe, bespoke sliding wardrobe, or custom-made kitchen, we leave no stone unturned to make you feel satisfied with the overall project.
We offer straightforward quotation process with none of the 'discount smoke and mirror strategy'. We never "beat other quotes" simply because 'others' don't offer same quality & service.

Our sprayed and veneered doors with integrated handles look amazing. We produce classic & modern fitted furniture. Visit our showroom to check our finishes and discuss your project in greater depth.